Patch Notes v1.0.5
patchlogs 1.0.5

sanpress boss = nerfed
server rate increased
wilds/savage wilds = added beads
kalgas dungeon accessible from 155 to 160
upgrade/piercing increased x2 than before
razgul respawn time = 1hr
basilisk respawn time = 1hr
keokuk respawn time = 1hr

other concern and suggestion will be implemented next update.

~staff
Publish Date: 02.04.2020, 12:43 Hours
Patch Notes v1.0.4
Ingame Changes For v1.0.4.

Vendor update:
Added Perin and Red Chips Vendor Price.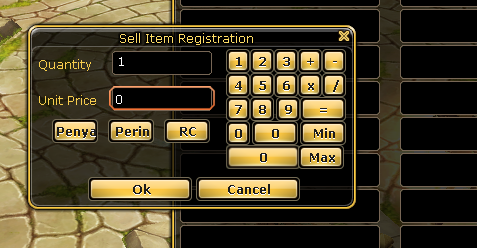 Added Scroll of Holy to NPC:Wafor
Added DK (Dragon King) set to NPC:Wafor
Added DK Mask/Cloak to NPC:Wafor

Added lots of Fashion to NPC:Usagi (All 5k Blue Crystals)

Removed Scroll of Awakening xxx+ from NPC:Usagi

Added Baby Aibatt to NPC: Pet Tamer

Added: 1 day Traseia to NPC:Cates

v18 Boss Monster Max Damage from 200k to 100k

Looter Pet Teleportation Fixed

Players who got extra awake+ nor applied to your gloves/boots please surrender and we'll refund it with 100perins ingame. Thank you!
Publish Date: 22.03.2020, 09:43 Hours
Patch Notes v1.0.3
Hello! Welcome back to Ominence Flyff!
Here out latest change for 1.0.3

Awakening chances Fixed! (harder than before which it should be)

Added Scroll of Awakenings + to NPC: Usagi (Highly Expensive :))

Remove Guild Rejoin waiting time!

TEST DAMAGE STATUE Added to Arena (Not Finish but can be tested)

Updated Pet Filter: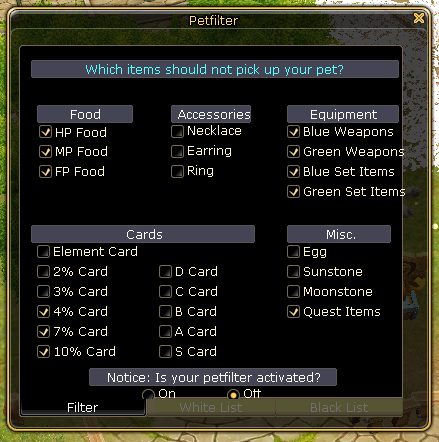 Minimized World System Announcement: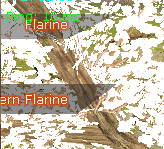 Raised Pet Life Removed: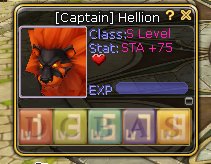 Party Finder: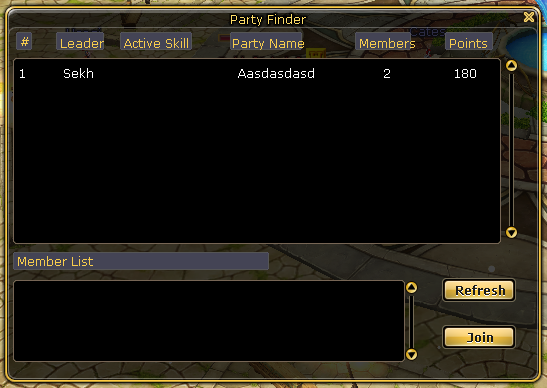 Thank you for stay with us! We will be soon become top! <3

~Ominence Gaming
Publish Date: 16.03.2020, 07:59 Hours
First Event!
New Event Started Ingame!
Keep Connected for 2hours and you will receive 1x Event Coupon.
1x Coupon = 1 Perin.
Just keep conneceted for 2hours without interuption and you're good!
Publish Date: 11.03.2020, 07:48 Hours
Patch Notes v1.0.2
Fixed Auto Perin Convert
Fixed Scroll of Unbinding
Fixed Fast Job Change
Added Re-stat to NPC: Cates (500m)
Added BoGS to NPC: Cates (250k)
Added v15 Accessory Set to NPC: Wafor (500rc /part)
Increased Scroll Price from NPC: Wafor (20/25 -> 100/150)
Added Weapon from Bloody -> Behemoth to NPC: Seki ( Giant Tokens)
Added Red Chips to Azria Mobs ( 1x / mob )
Removed Cloak of Honor from NPC: Muodo
Removed Gladiator's Weapon from NPC: Wafor
Increased piercing and upgrade +0.5% than before you'll feel the changes when you tried it before and after update.
monster block rate decreased!
Publish Date: 10.03.2020, 17:45 Hours
Patch Notes v1.0.1
Level Up Rewards ->
Lv2 - Scroll of Amplification (ES) 5x
Lv5 - Upcut Stone 6x
Lv10 - Scroll of Amplification (ES) x5
Lv15 - Baby Dogg Pick Up Pet
Lv20 - Board
Lv20 - Ballon Exp 1x
Lv30 - Fun 1x
Lv60 - Re-Stat
Lv60 - Azria ticket 7Days
Lv70 - Scroll of Amplification x5
Lv80 - Full shout 30days
Lv121H - Dark terzia 15days
Lv121H - Cloak of petals
Lv121H - Scroll of Amplification P 7day 5x
Lv125H - Dignity fashion Set (Bound)
Lv130H - Dragon Cloak Of the Hero (Bound)
Lv140H - Dragon Mask (Bound)
Lv150H - Cloak of bravery (Bound)
Lv. 45 - 90 Armor Set (100,000 Penya /part) added to Boboko.

We hope you all enjoy Ominence FlyFF!
The Ominence FlyFF Staff team.
Publish Date: 03.07.2020, 10:58 Hours